National stroke guidelines from all over the world recommending that patients cannot have enough training! They should receive as much as possible intensive treatments, for at least 45 minutes of each appropriate therapy - every day! But we know from several observational studies, that the therapy frequency and intensity recommendations are not met in most stroke units and rehab centers worldwide.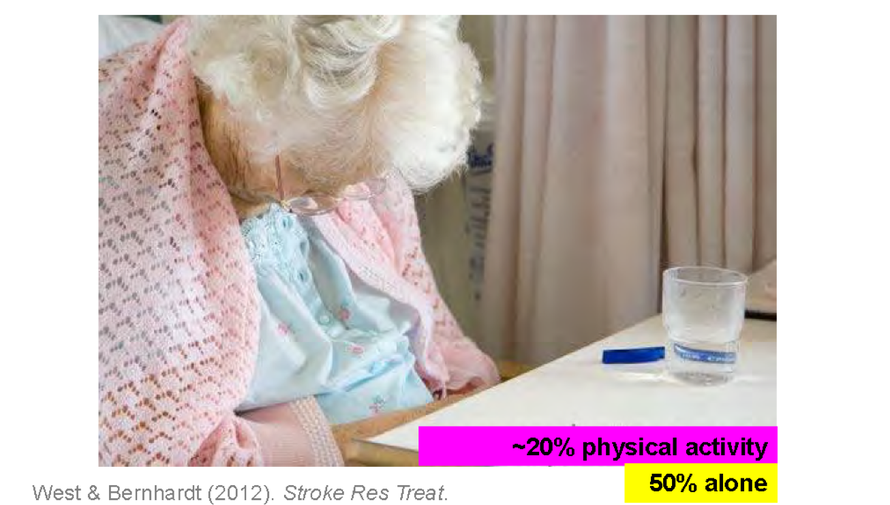 The ReAcT-study, published by David J Clarce and Colleagues, was aimed to find that out. In a mixed methods case-study the researchers investigated why so many stroke survivors do not receive recommended amounts of active therapy. It's the largest and most comprehensive study of factors influencing therapy provision in stroke services. From the results we can get a much better understanding 1) how the recommendations from clinical guidelines are interpreted by therapists, 2) why they do not follow them and 3) what should be done to improve the knowledge to action transfer.
However, first let's start with the "Top-5-Facts" of the ReAcT-Study...
Fact 1. Time spent in information exchange
The most significant factor is the time therapists routinely spent in information exchange activities. Up to one hour per day therapists are bound in handovers and board rounds. This is crazy, because often nothing new can be reported: "...it seems a waste of time to sit and hear the same thing as the day before" (cited answere from a stroke coordinator).
Fact 2. Time spent in other non-patient contact activities
Therapists have a large indirect role! Much time they spent in organizing, planning and documenting things. "Sometimes it can take 30 minutes to fill out a bed-rail risk assessment" (cited answer of an OT).
Often these tasks are prioritized over face-to-face contact with the patient. Specially discharge planning for severely affected patients with complex needs seems to be a huge (but also important!) time-burner. But the most time consuming non-patient activity the researchers observed in the study was dublication of documentation. How important that is? ...I don't know! 
Fact 3. Less staffing levels and deployment
In most stroke units the number of therapists is much lower that recommended! Units with higher numbers of therapists deliver more face-to-face therapy minutes. "A couple of weeks ago we were fully staffed, our stats looked amazing, everyone was seen for 45 minutes...!" (cited answers of an ST).
Another fact is, that some clinics provide five- and some seven-day therapy. But more days do not automaticaly appear to increase frequency and intensity. In seven of eight units observed in the ReAcT Study, therapists worked eight hours per day, from 8.00 to 16.00 but they rarely provided therapy before 9.30! In the first hours of the day they are again planning and organizing things and do not concentrate on treatment of the patient...
Fact 4. Patient factors
Basically, patient factors can be devided into two categories: Those relating to patients' condition and those related to patients' readiness and availability to participate in therapy. Clinical instability, post stroke fatigue and medical illness often prevents or interferes the execution of longer, more intensive therapy sessions:  "There are patients who can't concentrate for that length of time..." (cited answere of an OT).
The other fact is that patients often reveiving their meals or they are not appropriately dressed for scheduled therapy sessions. "A lot of the time patients are not ready for the therapy session, so you end up spending half of the session getting them out of bed..." etc (cited answer of a PT). Ensurung that patients are out of bed and ready for therapy is widely viewed as a nursing role by therapists. The preparation or let's better say the non-preparation is often caused by less nursing staff levels.
Fact 5. Therapists' limited knowldge of evidence-based good practice
Last but not least, well... what shall I say... Maybe the most serious factor: Many therapists in the clinical field do not know about the recomendations from guidelines! They are suprized when they hear that more therapy leads to better outcomes. And  most of them do not agree to define such intervention standards: "I don't see how you can ever set an standard, your standard has got to be that the patient has whatever therapy is appropriate and that is not going to be the same every day." (cited answer of a physiotherapist). 
Conclusions and clinical messages
The ReAcT findings are showing that not a single factor explains why stroke patients do not receive recommended amout of therapy. It's more the case that different factors influence each other. How therapists organise their time has a major impact on face-to-face therapy time - much time they spent in non-patient contact activities, especially exchanging information. Further, therapists only have limited knowledge of the evidence underpinning frequency and intensity recommendations and decision making is rather focused on therapists' clinical judgement about individual patients than on evidence-based guideline recommendations!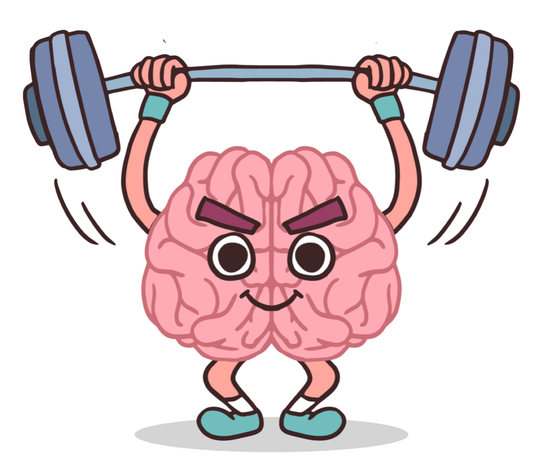 Immediate measures to solve these problems...
1st - Optimize interdisciplinary information flow!
Establish a "pull principle" together with your team and design a concept for the information flow that stipulates that only relevant information get shared if they are requested e.g. to make better decisions for the next up therapy! Contact the nurse before you go to your patient, get all relevant information that you need for the therapy, explain what you plan to do and afterwords inform responsible persons about what you've done and what they have to do in turn to a fixed time.
2nd - Setup clear processes!
Ultimately, teamwork has to be effective and efficient! The more guided and targeted a process is, the better it can be guaranteed. Firm meeting formats and clear responsibilities are needed to be more sucessful in future!
3rd - Adjust your intervention plan if the patient is not ready!
Generally, the patient factors did not mean therapy must be withheld. Discuss intervention safety with medical and nursing colleagues, complete individual assessments and adapt therapy accordingly! Provide shorter, less intensive treatments for fatiguing patients and return later the same day to provide an appropriate overall therapy dose!
4th - Access reliable content!
Evidence-based therapy is the most important aspect for achieving high-quality results in patients. Treatment plans should base on the latest clinical evidence and not on how certain patients have been treated in the past. Access information resources that are constantly updated so that you always receive latest available evidence. This will ensure that patients receive the best possible treatment.
5th - Share your experience with peers!
You are not alone! Believe me, therapists all over the world are in the same situation like you. They have compareable challanges and perhaps they already found good solutions for some. Get in touch with your peers, share your knowledge and experiences and proft from experiences they made!
6th - Use aided recalls!
Often we forget good intentions in the daily practice, especially if it's stressful and things has to be done quickly. Use aided recalls e.g. in form of visualisations to consolidate new habits!
7th - Adapt knowledge to the local context!
Synthesize available research data, contextualize the resulting knowledge prior to implementation and tailor the evidence-based knowledge to overcome specific local barriers. And don't worrie - knowledge generation and the implementation of existing and new solutions is an intricate cyclical process. It has been summarized by Graham et al. as the "knowledge-to-action" framework. Read the book to come closer to your goals!