The probability of being able to walk independently again after stroke is vitally important for patients and their relatives. The ability to move independently determines the degree of autonomy in everyday life after rehabilitation and associated with this the necessary steps in planning a patient's discharge from hospital.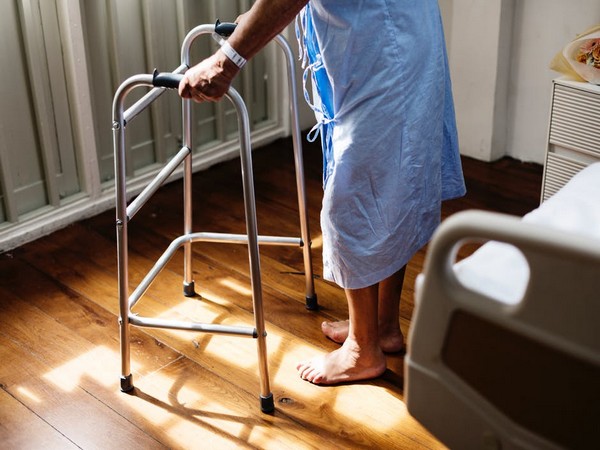 Now I came across a study published last November by Marie Claire Smith and colleagues in Neurorehabilitation and Neural Repair investigated possible factors to predict independent walking ability after stroke. Using an algorithm derived from the study results to predict walking ability, they made a significant contribution to planning rehabilitation measures. 
The possibility of predicting whether and when a patient will be able to walk independently again after stroke helps patients and their relatives to develop realistic expectations regarding the level and duration of possible functional recovery. The prediction supports doctors and therapists in planning multidisciplinary goals and in anticipating possible consequences for the post-inpatient care.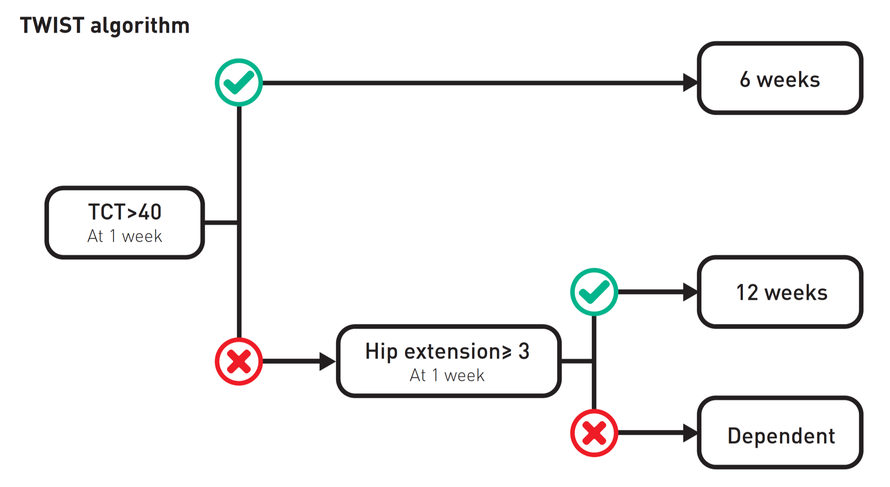 The figure shows the TWIST algorithm. Patients with a TCT score >40 in the first week after stroke are 95% likely to walk independently again after 6 weeks. In patients with a TCT ≤40, it is muscle strength in the hip extensions that is critical for the outcome after 12 weeks. Patients with a muscle strength ≤3 in the first week after stroke can walk independently after 12 weeks. The remaining patients require assistance even after 12 weeks. They are unable to walk independently.
Marie-Claire Smith and her colleagues concluded that a fairly accurate prediction based on easy-to-perform assessments (TCT and determining MRC hip extension scores) is possible. The tests can be carried out within the first week at the patient's bed. From my point of view the TWIST algorithm can support clinical decision making and predict expected functional recovery!
I wrote a summary article about the study, published in the open access magazine THERAPY. It can be downloaded from there!